Powerful.
Versatile.
Effective.
Get the Ultimate Survival Shovel™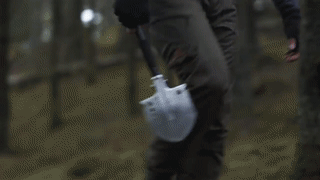 Be prepared for any situation without a backpack full of heavy gear! This multifunctional survival tool is A MUST-HAVE in your outdoor equipment! As avid campers ourselves, we know just how hard it can be to find a balance between being prepared and being overpacked.

The Ultimate Survival Shovel is compact, lightweight and combines all the necessary tools, ensuring you're ready for anything.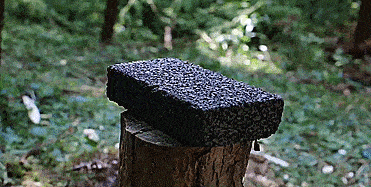 Genius 5-in-1 tool engineered with a universal knife, magnesium rod, whistle, safety cone, and steel shovel head.
Made to outperform and perfect for every outdoor adventure
Compact, foldable, and lightweight design makes the shovel convenient to carry and store
Hardened-steel, reinforced shovel head and military grade aluminum handle
Fast Shipping, Works Well
"My shovel arrived in 3 days. I've started a few fires with the magnesium rod and cut some firewood with the sawtooth edge of the shovel. Works as an axe too. Definitely versatile and suggest getting one if you like going outdoors."


Fantastic Tool
"At first I was a little skeptical about the shovel, but it's pretty solid. It's trusty and reliable, gets the job done. I've been using the shovel as an axe to cut down a tree in my backyard and it's been working great. Highly recommend."


Perfect For Campers
"I love to go camping with my wife, and we now bring this shovel every time to start fires, cut kindling with the knife, and even using it as an axe to cut larger branches. I also keep a spare in my pickup truck. Definitely worth the purchase."




We're 100% confident that you'll love it, and we'll give you a FULL REFUND if you don't.
Order now with complete confidence and if it's not for you, just send back the product with the tag and we'll return your money within 30 days.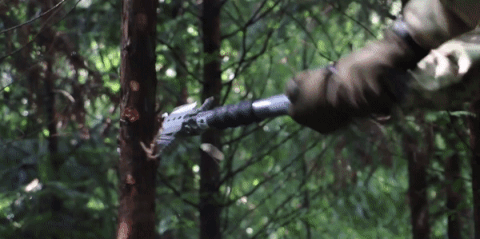 User Friendly Design
Easily Dismountable
Save Money - You don't have to buy each tool individually
Guaranteed Satisfaction
Portable and Lightweight

THE WILDERNESS IS UNFORGIVING - GET YOURS NOW
Express Shipping in US,UK, CANADA, AUSTRALIA

Products Are Always Packed Carefully
Our planet is in the midst of a staggering crisis.
hundreds of bird species are at risk of extinction.